Our People
Our people are very important to us, as is making certain we provide you with the best possible professional financial advice. Below is a short biography for each of our colleagues together with their contact telephone number. For further contact details please see our "Contact Us" page.
---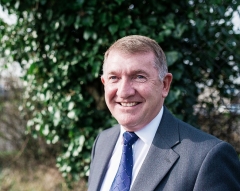 Robert Stevenson, Director. Chartered Financial Planner, Certified Financial Planner & Trust and Estate Practitioner
Tel.
02825 640919
Email.
robertsrgfinancial.com
Robert is the founder and Principal Director of SRG Financial Management and has developed the business based on an ethos of providing high quality, technically accurate advice underpinned by the highest level of professional qualifications.

This commitment to ongoing professional education has resulted in Robert achieving the following qualifications:-


Chartered Financial Planning status - currently only about 2000 of 31000 Financial Advisers in the U.K. hold this qualification and only a small number in Northern Ireland. 'Chartered Financial Planner' is a title awarded by the Chartered Insurance Institute to experienced financial advisers who have a level of qualification equivalent to a first degree. This means that the adviser must have worked in the industry for at least five years and have at least six Advanced Financial Planning Certificate level units, or equivalent. They must also abide by the CII Code of Ethics and Conduct and meet the CII's Continuing Professional Development requirements.Certified Financial Planner status - one of around 18 in the Province and about 1000 in the U.K. to hold this licence issued by the Institute of Financial Planning. CFP®, Certified Financial PlannerCM and the CFP flame logo are licence marks licensed to the Institute of Financial Planning which can help you identify financial planners who are committed to competent and ethical behaviour when providing financial planning advice. Individuals certified by the IFP have taken the extra step to demonstrate their professionalism by voluntarily submitting to the rigorous CFP® licence process that includes demanding education, examination, experience and ethical requirements. These standards are called "the four Es," and they are four important reasons why the financial planning practitioner you select should display the CFP licence marks.Society of Trust and Estate Practitioners - based on the above qualifications and experience, he has recently been granted membership of this Society.For complex matters, peace of mind can only be guaranteed by using properly qualified professionals. STEP members are experts who can support you through every trust or estates issue - matters often not dealt with by the generalist adviser. STEP Members are involved at all levels in the planning, creation and management of, and accounting for, trusts and estates, executorship, administration and related taxes. Full Members of STEP are by definition the most experienced and senior practitioners in the field of trusts and estates. STEP members are obliged to undertake continuing professional development (CPD). Look out for the letters TEP - Trusts and Estates Practitioner as the hallmark of quality.Investment Management Certificate awarded by the Chartered Financial Analysts Society of the UK – One of only a very small number of Independent Financial Advisers to hold this qualification. Investment is a profession, not just a business. It involves clear fiducaiary responsibilities and a duty of care to clients, which is not true of the generality of business relationships. As with any other profession, a recognised professional body is a fundamental requirement for maintaining standards. The CFA Society of the UK is that body. Their mission statement is "To lead and promote the development of the investment profession in the UK through the promotion of the highest standards of ethical behaviour and the provison of education, professional development, information, career support and advocacy on behalf of members".

These professional qualifications put Robert in the top 1% of all financial advisers in the U.K. and one of only a few advisers to hold all three qualifications in the Province. The fact that so few advisers hold these qualifications is testament to the knowledge and dedication that is required to attain these levels.

In addition, Robert is a recommended adviser for the Universities Superannuation Scheme, the pension scheme for all university personnel. He is one of only seven advisers in the Province and about 250 nationwide that is recommended to give advice to the Universities Pension Scheme members.

We are now in an environment that is changing all the time and where client needs are becoming more demanding and complex than ever. This level of expertise and professionalism coupled with a desire to provide the highest levels of client service ensures that Robert is ideally placed to provide the right advice for you, the client and your circumstances.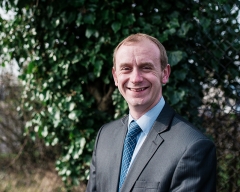 Nigel Graham, Financial Planner
Tel.
02825 640919
Email.
nigelsrgfinancial.com
Nigel has worked with SRG Financial Management Ltd now for 24 years and during that time has acquired considerable knowledge, skills and experience in the area of financial planning.

In line with the ethos of the practice, he has also committed himself to maintaining and developing his technical knowledge through an extensive programme of study and examination.

At this stage, Nigel holds:


Diploma in Financial Services
Full Certificate in Mortgage Advice and Practice

Nigel has become specialist in mortgages and is now using the study programme that he is undertaking to expand his knowledge base further. As a result, he now holds higher-level qualifications in:


Lifetime Mortgages
Long Term Care
Pension Simplication

Whatever your situation, Nigel believes that his skills and knowledge, together with the quality of providers that he uses, will provide you with a solution you can not only trust but will be closely tailored to your needs.

In an ever-changing financial environment, Nigel believes that only those advisers with a high levels of professional and technical qualifications will be able to provide sound financial advice.


Indices
Value
Move
%
FTSE 100
7,489.84
-23.12
-0.31
FTSE All Share
4,078.65
-6.66
-0.16
Currencies
Value
Move
%
Euro
1.17
0.00
0.09
United States Dollar
1.26
0.00
0.14
Data is compiled by Adviser Portals Ltd every 60 minutes. Information is not realtime. Last updated: 06/12/2023 at 06:00 AM